100+ FIVE STAR REVIEWS
We love to see where our Wood Burning Hot Tubs end up. We put countless hours in testing and designing the perfect tool for an otherworldly soaking experience—one that connects you to nature and immerses you in the present moment. Since our launch in Fall 2021, our small team has been overwhelmed with amazing photos and feedback from our hot tub community.
"Bought this tub last year and it's the best thing I own. It's super high quality, easy to heat up, looks gorgeous. Takes about half an hour to fill with my hose. Load it up with wood, leave for 45 min come back and add more wood and it's ready to go. Stays hot for hours. I use the water to water my garden after I have soaked a few times. I did a lot of research before making a purchase this big and I am extremely happy with this choice."
- Christina P.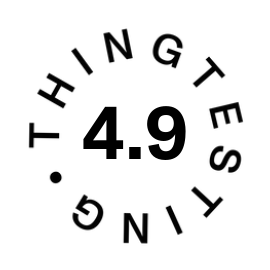 "Elegant and efficient We love our soaking tub for its intentional design that is not only beautiful but it is efficient and easy to use. The clean lines fit so well into any space and the smell from the wood is beautiful and elegant. Our kids love the tub as much as we do…add salts, flowers or herb bundles for extra healing benefits. It is simply amazing."
- Jocelyn Kempe
★ 4.3 (8 reviews)